Welcome to Aylesbury Mosque, the heart of the Muslim community in Aylesbury.
This prestigious mosque is open to everyone, and we invite you to come and experience the peace and serenity of Aylesbury's first and only purpose-built mosque. We are committed to serving our community and providing a safe and welcoming space for all.
Please note

from Friday 3rd November:
Jummah 1: 12:30 | Jummah 2: 13:30

December 7, 2023

23 Jumādā al-Ula 1445

Prayer
Begins
Jamaat
Fajr
06:15
07:00
Sunrise
07:56
Dahawa Kubra
12:04
Dhuhr
12:00
13:00
Asr
14:07
14:30
Maghrib
15:56
15:56
Isha
17:29
19:30
Maghrib Jamaat
15:56
2:00
Minutes
Aylesbury Mosque Audio/ Video Live Streams
Outside Hall Video Stream
Main Hall Video Stream
Mosque Audio Stream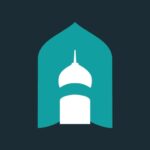 Listen to the audio from the mosque.